---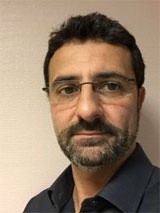 President Organizing Committee
Dear colleague,
May 2018 marks, after all, the coming of our Sobracil Congress to Curitiba. We are preparing an event focusing on the best use possible, with topics geared to practical issues and discussions.
Curitiba is a dynamic and demanding city; full of cultural and gastronomic activities. It will be a great opportunity to get to know the region and update your knowledge.
Marcelo Loureiro
---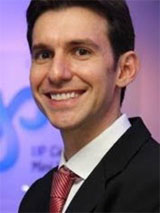 President Scientific Committee
Dear Colleague,
The Congress of the SOBRACIL finally arrived to Curitiba. The city is recognized by its modernity and urban planning, European-style architecture and full integration with nature, Curitiba is prepared to receive the largest conference ever held by the Society.
At this point, in which the medical congresses are increasingly numerous and that technological advances do not stop, it is necessary to reinvent and innovate.
It is with this mission that the Scientific Committee is preparing the SOBRACIL 2018. The classes are not just classes, the speakers will be references, interactivity and discussions are our goal. Not to mention live surgical demonstrations and management of complex situations that will occur in all sections. Oh, and if image is everything in surgery ... you will be amazed.
On behalf of the Scientific Committee of the 2018 SOBRACIL I invite you to participate in this experience.
Surprise yourself!
Christiano Claus